We are a team of linguists comprising faculty, graduate and undergraduate students, and language consultants working on various languages of the Iranian language family. We were first established in 2015 and have since continued to obtain federal-level grants to continue working on Iranian languages, with our work spanning various topics across linguistics like theoretical syntax, morphology, semantics, phonetics, phonology, prosody, natural language processing, and more. Here, you will find information about the languages we have worked on, up to date news, publications, ongoing projects, as well as an overview of our team members.
We were and continue to be funded by:
NSF Grant BCS-1844828: Documentation and comparative grammatical analysis of aspects of five Iranian languages to Simin Karimi (PI), Heidi Harley (Co-PI), and Michael Hammond (Co-PI), 2019 - 2023
NSF Grant BCS-1451461: A Descriptive and Theoretical Analysis of Complex Predicates in Iranian Languages to Simin Karimi (PI), Heidi Harley (Co-PI), and Andrew Carnie (Co-PI), 2015 - 2019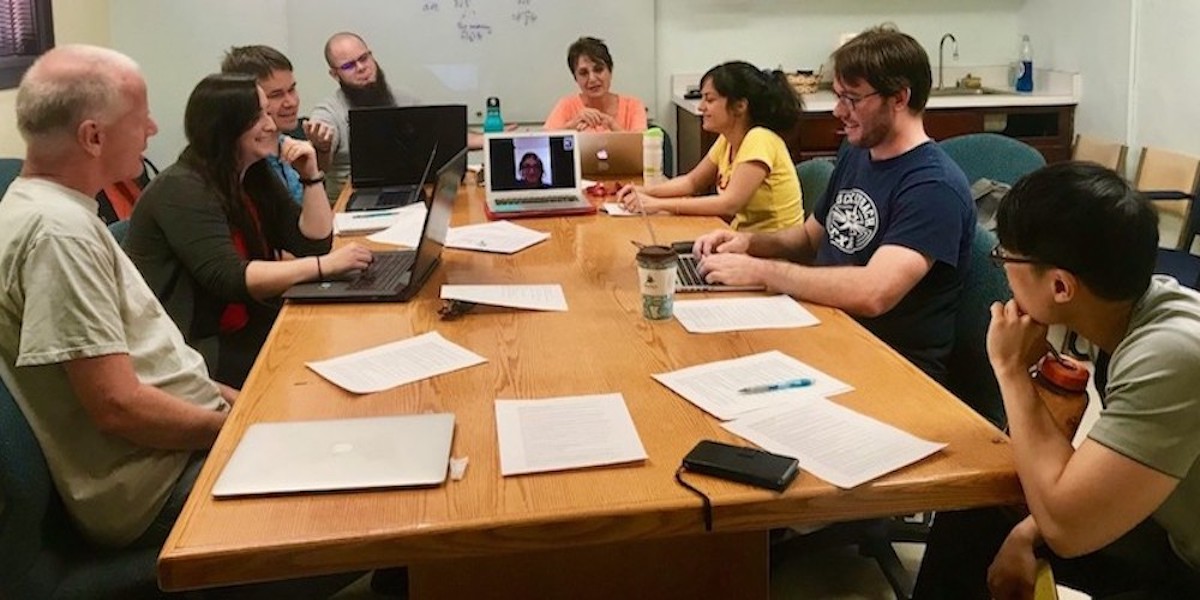 News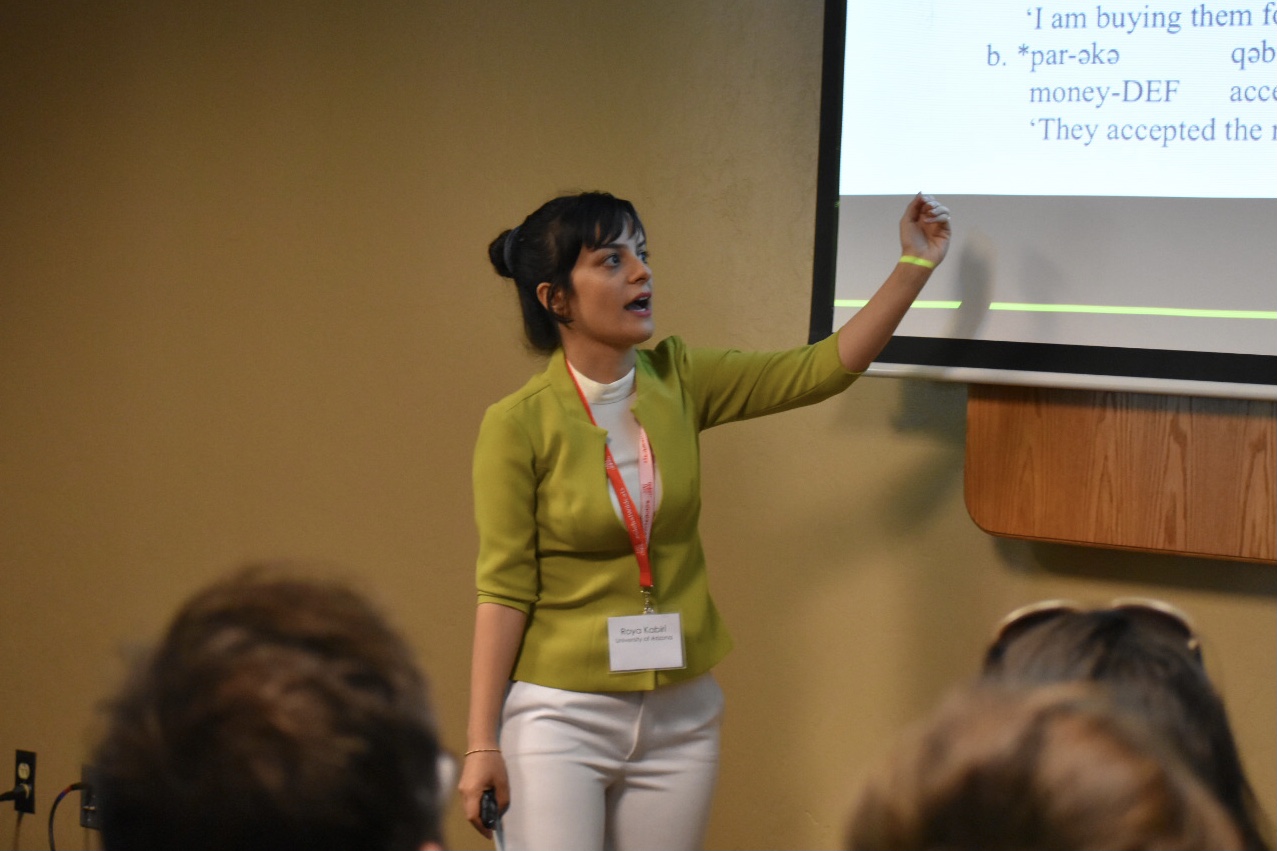 Roya Kabiri has been awarded the Elahé Omidyar Mir-Djalali Fellowship for Excellence in Persian Studies! Congratulations Roya!
Our Projects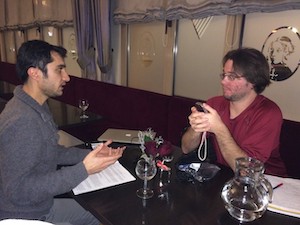 We work on topics across all sub-fields of linguistics within various the languages of the Iranian language family. See more here.
Our Work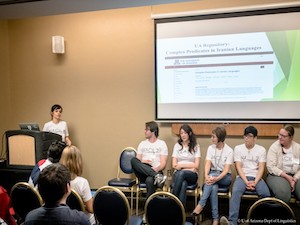 We publish and present our work at various national and international venues and conferences. Details can be found here.